PC's without OS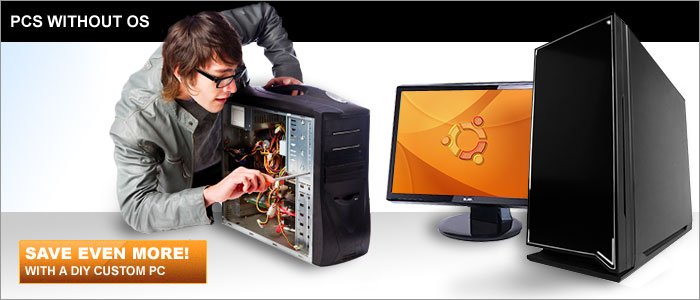 Software Freedom:
The freedom to install your own system with a no-OS PC.
DIY Computer Kits:
A great way to get your feet wet if you are interested in building your own computer.
Business and Edu:
These computers without OS are the perfect solution for customers with CAL licensing or custom OS requirements.
Custom Installed:
Customize your software even more by installing only the things you want on your system.
Big Savings:
Save even more on your PC by reusing existing software license or going open source.
Hardware Testing:
Professional testing procedures ensure your computer without operating system works right out of the box.
No products have been assigned to this category.

Back