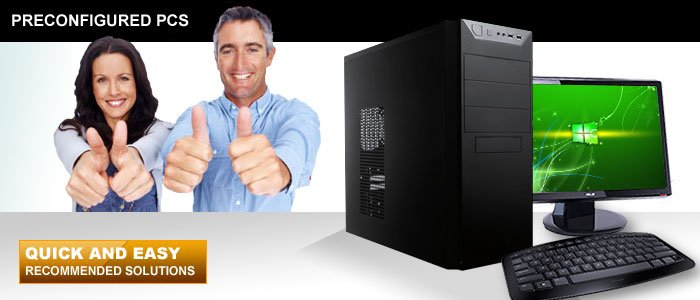 Best Pre-Configured Computers: Superior Specs at Affordable Prices
Pre-configured computers for top-end PC performance, durability, reliability, and value. Additional customization options are available for many pre-built computers. Smart pre-designed and custom-built computers offer the best value and are easy to order.
Email sales@cpusolutions.com or call 800-474-4278 for more information on additional custom pre-built PC options. Pre-built computers require 3 to 7 days for processing & testing.